For Sale
Please find relevent Formula Ford items for sale. If you have any thing you wish to advertise, completely free of charge please send a description, including a photo to the following email address. james.chapman@formulafordzetec.co.uk
2300
Formula Ford Zetec Mygale SJ01
Ex Haywood Racing - Scholar engine - LD200 Hewland - Quantum adjustable shocks - PI System 2 - OZ wheels - Chassis repainted by Mygale - Bodywork repainted - New stainless steel floor.

Very clean car which must be seen to appreciate condition.

Car can be seen and collected in France, next to Angers.
Contact Details:
benoit.perret@mpsa.com
+33 672 965 089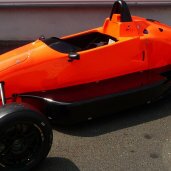 Price:
POA
Mygale SJ01 Formula Ford Zetec
Rolling Chassis for sale (with Zetec engine that requires new valves & cylinder head).

Offer includes: PI System II (inc. software), TRS belts, unused indie seat kit & cloth, Quantum shocks, ECU loom, engine loom, engine mounts, EFI system, airbox, all pipes & tubes, spare front & rear brake discs, spare calipers, multiple sets of gear ratios.
Contact Details:
phil_burrows@btinternet.com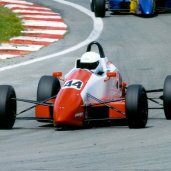 Price:
£7500.00
€9000.00
Van Diemen RF96 Zetec
FOMULA FORD ZETEC VAN DIEMEN 1996

The car is in good condition and ready to race

Car can be seen near to PARIS CHARLES DE GAULLE airport.
Contact Details:
peter.theuws@orange.fr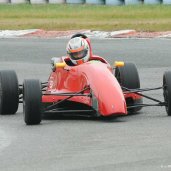 Price:
Contact Details:
Various Formula Ford Parts
Set of Avon FF Zetec slicks - new unused - half whatever the list price is.

Lots of OZ mygale fitting (100mm) PCD Rims / Box of 20+ LD Ratios - some new - £575 / New direct wire transponder - £220 / Various std exhausts / catalyst etc... For those who may wish to convert back to original FF spec for new FZetec mono class / Various FF Zetec induction systems / restrictors etc

Contact Details:
dermothealy@btinternet.com
07703 162409
Price:
Formula Ford Zetec Mygale SJ04
Excellent and race ready FF Zetec Mygale SJ04. Car succesfully driven by Paul Sieljes at Brands Hatch FF Festival October 2012. Car finished 2nd in the Finals, this car was the only Zetec lapping BH FF Festival under 50 seconds!
One of the most recent (2004) Mygale Zetec chassis build.
Reason for sale : driver Paul will move to FF Duratech in 2013.
Car can be seen and colelcted in Holland, 15 min. from Schiphol Airport
Contact Details:
Harry Sieljes
+31650650918



Price:
€9500.00
Contact Details:
Van Diemen Formula Ford Zetec Exhaust
Van Diemen Formula Ford Zetec Exhaust

Regulation complient exhaust for a Van Diemen RF03 Formula Ford Zetec. Used but in good condition should be a direct fit to any late model Van Diemen. Would may be fit other cars with some modification. Bargin at just £40.

Contact Details:
james.chapman@formulafordzetec.co.uk
07834 468 637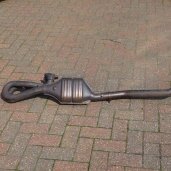 Price:
£40.00
Various Formula Ford Zetec Engine Parts
Surplus spare parts to suit all Formula Ford Zetec Engines

1x Air Intake Tubing / Nearly New Air Filter (4 Races Old) / Air Restrictor = £25
3x Cam / Rocker Cover Gaskets = £10
1x Set of Ignition Leads = £10
3x Coil Packs = £30
1x Sach's Clutch Cover Pressure Plate / Friction Plate / Fly Wheel = £80
Contact Details:
james.chapman@formulafordzetec.co.uk
07834 468 637





Price:
Various